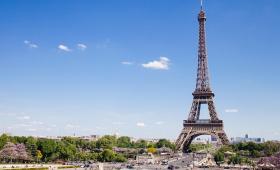 Eiffel Tower
Champ de Mars, 5 Avenue Anatole France, 75007 Paris
Tel. +33 (0) 8 92 70 12 39
Website
A not-to-be-missed monument and symbol of the capital, the Eiffel Tower stands 324 m tall, and weighs 10,100 tons. Created in 2 years, 2 months and 5 days, it was built for the Exposition Universelle of 1889.
You can go up the Eiffel Tower by the stairs or by lift.
On the completely refurbished 1st floor, there are shops; on the 2nd, treat yourself to a gastronomic meal at the famous Jules Verne restaurant, 125 metres above ground. Finally on the 3rd floor you are at cloud level and have an exceptional 360° view!
Viewpoint indicator on the 3rd floor of the Eiffel Tower.
Métro – Bir-Hakeim
RER – Champ de Mars – Tour Eiffel
Bus – 42, 69, 72, 82, 87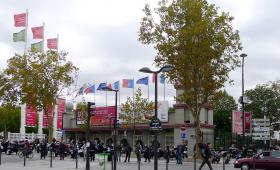 Paris Expo Porte de Versailles
1 place de la Porte de Versailles – 75015 PARIS
Website
With its fabulous view of the Eiffel tower, Paris expo Porte de Versailles, located at the heart of the capital, is Europe's largest exhibition venue.
Building on eighty years of experience and international renown, it offers you unique visibility in order to scale up your events. Capable of adapting to suit any plans, the venue facilitates the most audacious and innovative staging designs.
Built in 1923 to host the Foire de Paris [Paris Trade Fair], Paris expo Porte de Versailles is continually being enhanced and modernised, in keeping with the spirit of the Parisian gardens.
Resting areas, play areas, green spaces—the park has become the leisure destination for more than six million visitors each year.
Very well-known for its trade shows, Paris expo Porte de Versailles is ideal for hosting any large-scale event, regardless of type: conventions, plenary meetings, dinners, cocktail parties.
Metro Line 12 : Porte de Versailles station
Metro Line 8 : Balard station
Tramway Line T3 and tramway line T2 : Porte de Versailles stop
Bus line 39 and bus line 80 : Porte de Versailles stop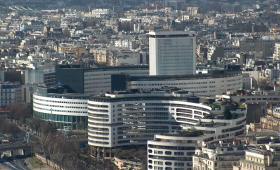 Maison de la Radio
101 Bis Quai Branly, 75015 Paris
Website
The vocation of Radio France has always been to share a love of music. The Music Department at Radio France carries out two main functions: promoting musical repertoires and supplying musical content for the radio stations of Radio France (in particular France Musiques). 368 professional musicians and 85 people in charge of broadcasting and management work to put on 200 concerts and 70 new works each season. Like all major European radio stations, Radio France produces music for its radio channels through public concerts. These contribute to the musical life of the country.
Entrance fees and modalities
Independent tour
It is possible to book places for all free public programmes on the website.
People who have not booked in advance can go to the 'Porte Seine – A' entrance of the Maison de la radio around an hour before. Free entry according to availability.
Guided tour : Guided tours from €10
Free : It is possible to book places for all free public programmes on the website http://maisondelaradio.fr/emissions-en-public.
People who have not booked in advance can go to the 'Porte Seine – A' entrance of the Maison de la radio around an hour before. Free entry according to availability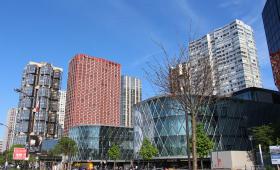 Beaugrenelle Shopping Center
12 Rue Linois, 75015 Paris
Website
The shops are open: Monday to Saturday from 10am to 8.30pm and Sunday from 11am to 7pm
The restaurants are open: Monday to Saturday from 10am to midnight and Sunday from 11am to midnight
The cinemas: 7/7 from 9:30am to midnight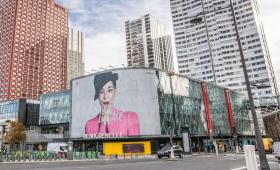 Galeries Lafayette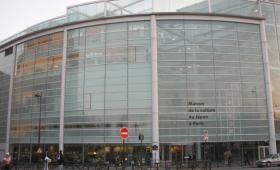 Maison du Japon
101 Bis Quai Branly, 75015 Paris
Website
This house hosts exhibitions, performances, film screenings, lectures, cooking demonstrations as well as tea ceremonies.
Subway : Line 6 : Bir-Hackem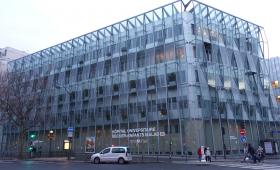 Necker-Enfants Malade Hospital
149, rue de Sèvres 75743 Paris Cedex 15
Website
4 metro stations : Duroc (Lines 10 and 13), Sèvres-Lecourbe (line 6), Pasteur (lines 6 and 12), ​Falguière (line 12).
7 lignes de bus : Lines 28, 39, 70, 82, 87, 89, 92 – Enfants malades stop.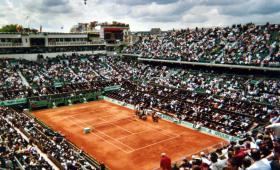 Roland-Garros
2 avenue Gordon Bennett – 75016 Paris
Website
Roland-Garros is a tournament which stands out on the international sporting calendar, and is part of the heritage of its home country, France. Its legend began some 125 years ago…
The story begins in 1891, with the creation of the "French Clay-Court Championships".
The late 1970s and early 1980s were a magical era for tennis in general and Roland-Garros in particular.
Today, the tournament is fully deserving of its reputation as the world's premier clay court event.
Subway
Line 9 : Mairie de Montreuil – Pont de Sèvres (Michel-Ange Auteuil, Michel-Ange Molitor).
Line 10 : Gare d'Austerlitz – Boulogne (Porte d'Auteuil ou Boulogne Jean-Jaurès).
Bus
Line 22 : Opéra – Porte de Saint-Cloud (stop Michel-Ange Auteuil).
Line 32 : Gare de l'Est – Porte d'Auteuil (stop terminus).
Line 52 : Opéra – Pont de Saint-Cloud (stop Porte d'Auteuil ou La Tourelle).
Line 62 : Cours de Vincennes – Porte de Saint-Cloud (stop terminus).
Line 72 : Hôtel de Ville – Pont de Saint-Cloud (stop La Tourelle).
Line 123 : Porte d'Auteuil – Mairie d'Issy (stop Roland-Garros).
Ligne 241 : Suresnes – Porte d'Auteuil (stop Suzanne-Lenglen).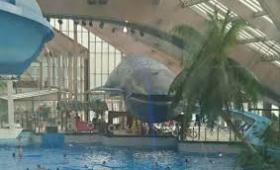 Aquaboulevard de Paris
4-6 rue Louis Armand – 75015 Paris
Website
Métro : Balard – RER C – Pont du Garigliano.
Bus : Lignes 39 et 169
Parking Vinci : tous les jours de 6h à 1h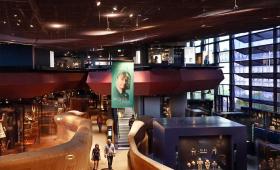 Quai Branly Museum
37 quai Branly – 75007 Paris
Website
Opened in June 2006, the Musée d'Arts et de Civilisations brings together the collections of the Musée National des Arts d'Afrique et d'Océanie and those of the ethnology laboratory at the Musée de l'Homme. Designed by Jean Nouvel in a vast public garden created by Gilles Clément, this museum develops the scientific missions of both museums, offering visitors a great range of activities.
The museum itself devotes more than 39,000 m² to the permanent exhibition of works representative of African, American, Asian and Oceanic arts and cultures. A themed section of over 750 m² focuses on universal existential questions (man's relationship with the invisible, powerful figures, the life cycle, wealth, exchanges and currencies, man's relationship with the natural environment, etc.).
Exhibitions on the 600 m² mezzanine present in turn different observations on one or more aspects of this heritage which have been too long little-known to the general public.
Métro : Alma – Marceau, Bir-Hakeim, Iéna
RER : Pont de l'Alma
Bus : 42, 63, 72, 80, 92
Batobus : arrêt Tour Eiffel.
Autolib' : 24 rue d'Iena et 1 Avenue Marceau.
Velib' : Quai Branly station 7023 et 3 avenue Bosquet station 7022
Parking payant : 25 quai Branly, 520 places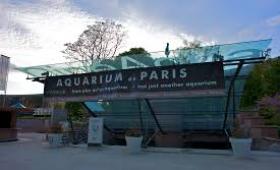 Aquarium of Paris - Cinéaqua
Jardins du Trocadéro – 5 avenue Albert de Mun – 75016 Paris
Website
In the Trocadero gardens, opposite the Eiffel Tower, take some time to escape and relax …In an area of 3,500 m², discover 43 tanks, more than 10,000 fish and invertebrates, 32 sharks, a touch pool and plenty of fun interactive activities. Even the restaurant has its own aquarium with 600,000 litres of water! On the first Saturday of every month, you can visit the aquarium at night and enjoy a glass of complimentary champagne as you visit.
Horaires d'ouverture : Ouvert de 10h à 19h.
Ouverture des caisses : Fermeture des caisses à 18 h ; nocturne, fermeture des caisses à 21 h
Métro : Trocadéro
RER : Champ de Mars – Tour Eiffel
Bus : 22, 30, 32, 63, 82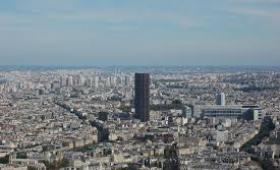 Montparnasse Tower
33 avenue du Maine – 75015 Paris
Website
Europe's fastest lift takes you to a height of 196 metres in 38 seconds. Finest view of Paris in a new fun, modern and very comfortable space. Admire Paris's monuments and districts: Eiffel Tower, Invalides, Notre-Dame, Montmartre, Sacré-Cœur, Luxembourg Gardens, Centre Pompidou, Saint-Germain des Prés, La Défense, the Latin Quarter…
Numerous audio-visual and interactive installations will help you to explore and understand Paris: panoramas of Paris, interactive terminals with quiz, archive photo exhibition of Paris, 3D animation.
Make the most of your visit to the 56th floor with a gourmet or romantic stop at the 360° Café, the highest bar with a panoramic view of Paris.
A souvenir shop is also available.
A few steps further, you arrive on the roof of Paris: open-air panoramic terrace with a spectacular 360° view of Paris, 210 metres above the capital. In fine weather the view stretches 40 km. Each time of the day has its own special charm and light but sunset and the city lights are quite exceptional.
Viewpoint : 360° view over Paris
Horaires d'ouverture
Horaire d'été : du lundi au dimanche 9h30-23h30
Horaire d'hiver : du dimanche au jeudi 9h30-22h30 et le vendredi au samedi et veilles de fêtes 9h30-23h
Ouverture des caisses
Fermeture des caisses 30min avant l'heure de fermeture
Métro : Montparnasse – Bienvenüe
SNCF : Gare Montparnasse
Bus : 28, 58, 82, 91, 92, 95, 96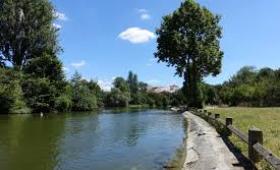 Bois de Boulogne
A former hunting ground for the Kings of France, the Bois de Boulogne has become the largest spot for relaxation in the west of Paris. It encompasses the Parc de Bagatelle, the Jardin des Serres d'Auteuil, the Pré-Catelan and the Jardin d'Acclimatation. It offers numerous walkways, 28 km of bridleways and 15 km of touristic cycle routes. There are numerous facilities, which have been designed to suit everyone, such as playgrounds for children, the Musée en Herbe, picnic areas, bicycle hire and boat hire on the Lac Inférieur, the Auteuil and Longchamp racecourses, restaurants and the Théâtre de Verdure.
It is the second-largest park in Paris, slightly smaller than the Bois de Vincennes on the eastern side of the city. It covers an area of 845 hectares (2090 acres)[2]which is about two and a half times the area of Central Park in New York and slightly less (88%) than that of Richmond Park in London.
Station :
RER C Avenue Henri Martin
RER C Avenue Foch (Porte Dauphine)
Subway :
Line 1 : Pont de Neuilly, Porte Maillot, Les Sablons
Line 2 : Porte Dauphine
Line 9 : Ranelagh
Line 10 : Boulogne Jean Jaurès, Porte d'Auteuil
Cable Car :
Line 2 : Suresnes – Longchamp
Bus :
Lines 241 et 244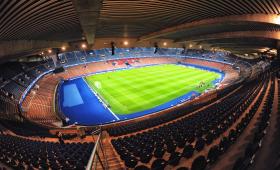 Parc des Princes
24 Rue du Commandant Guilbaud, 75016 Paris
Website
The Parc des Princes is the home ground of Paris Saint-Germain (PSG), one of the top European football clubs. It hosts matches of the Championnat de France when PSG plays at home, European Cup matches, and from time to time, concerts by top French and international artists. The capacity of the Parc des Princes is due to be extended to 60,000 spectators by 2016. Guided tours of this famous stadium are organized for football fans and visitors.
Parc des Princes is situated on the edge of the Bois de Boulogne.
Métro – Porte de Saint-Cloud
Bus – PC1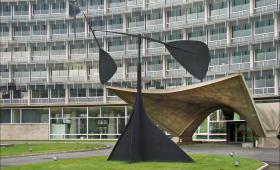 Maison de l'Unesco
7 place Fontenoy – 75732 Paris
Tour Eiffel – Invalides
Website
Located on the Place de Fontenoy, in Paris, the main building which houses the Headquarters of UNESCO was inaugurated on 3 November 1958. The Y-shaped design was invented by three architects of different nationalities under the direction of an international committee.
Nicknamed the 'three-pointed star', the entire edifice stands on seventy-two columns of concrete piling. It is world famous, not only because it is the home of a well-known organization but also because of its outstanding architectural qualities. There, you can find the UNESCO Publishing bookshop, which features all sales publications in stock, plus a large philatelic and numismatic collection, and a growing UNESCO-related gifts section.
Métro – École Militaire
Bus – 28, 82, 87, 92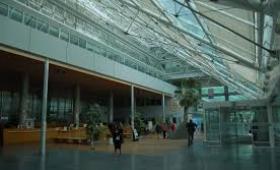 Georges-Pompidou Hospital
20, Rue Leblanc 75015 Paris
Website
Metro :
Line 8 (Créteil – Balard) Balard stop
Bus :
Line 42 (Gare du Nord – Hôpital européen Georges-Pompidou)
Line 88 (Cité Universitaire – Hôpital européen Georges-Pompidou) Pompidou
Line 169 (Pont de Sèvres – Hôpital européen Georges-Pompidou)