Hotel Alizé Grenelle Tour Eiffel***
3-star hotel in the heart of Paris a stone's throw from the Eiffel Tower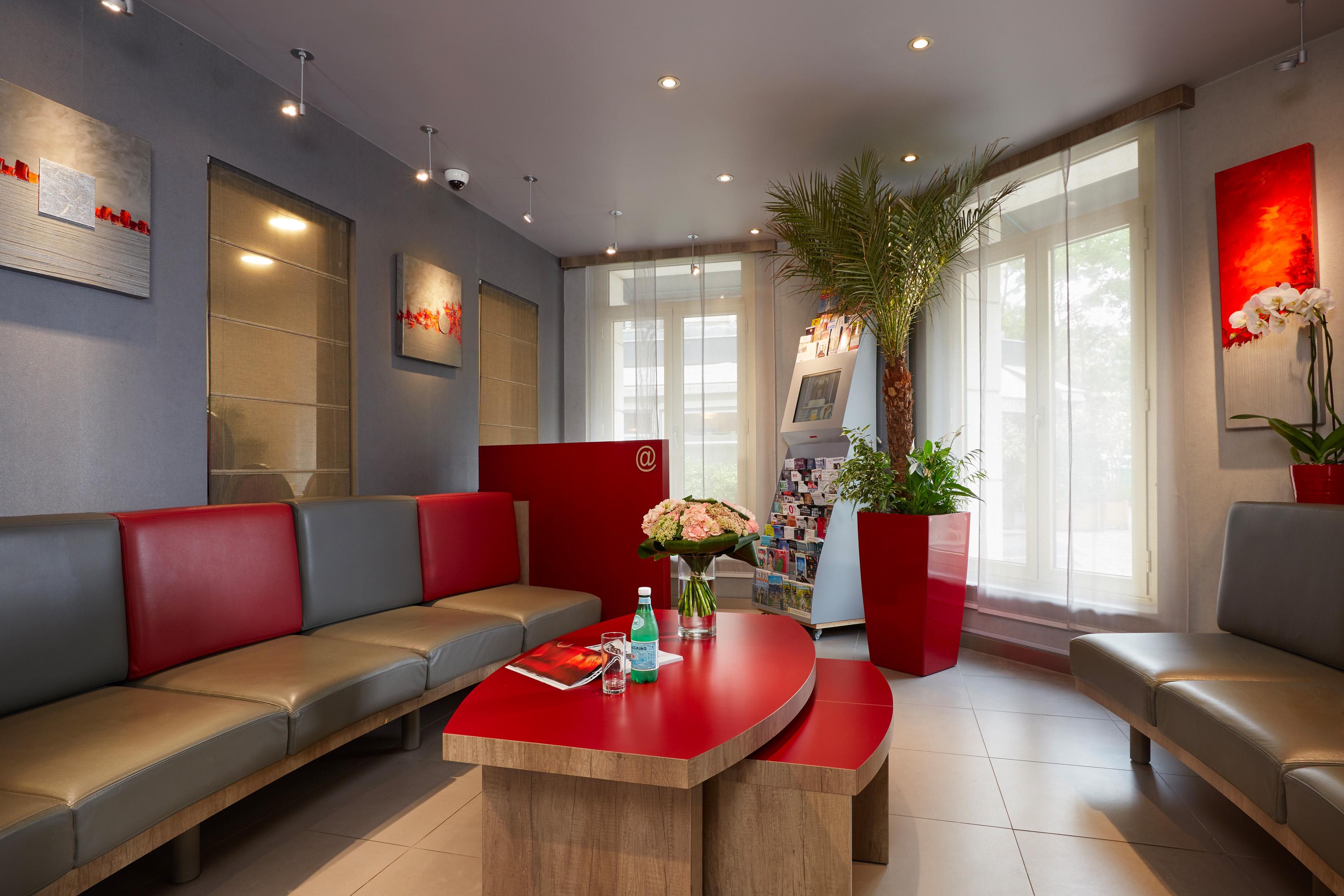 Wake up with the Eiffel Tower on your doorstep
Only a few minutes' walk from the Eiffel Tower, our charming hotel is ideally located in the heart of Paris' 15th 'arrondissement' (district). The hotel is also very close to the Porte de Versailles Exhibition Centre and so perfect for tourists and business travellers alike.
After a busy day of work or sightseeing, take some time to relax over a delicious cup of tea or coffee on one of the comfortable couches in our lobby and lounge area.
Shops, restaurants and cinemas are just a two minute walk away in the superb Beaugrenelle shopping centre.
A secure car park is located 50 metres from the hotel at a cost of 20 euros per day, with advanced booking required.
Our hotel
Our hotel is ideally located just a short distance from the world-famous Eiffel Tower, as well as a metro line that will whisk you directly to the lively Latin Quarter and Saint-Germain area. You'll fall for the charms of this typically Parisian part of town, with cute little shops, wonderful bakeries and a wide selection of restaurants and cafés all on our doorstep.
Live like a Parisian and enjoy the wonderful hospitality on offer during your stay at the Alizé Grenelle Hotel.
The charms of the Left Bank will make your Valentine's Day special
Posted in "Paris" le 1 January 2023
Paris is a dream setting for lovers. Enjoy your own romantic getaway by staying at the Hotel Alizé Grenelle.