5 emblematic and intriguing museums to visit
Posted in Paris le 20 October 2020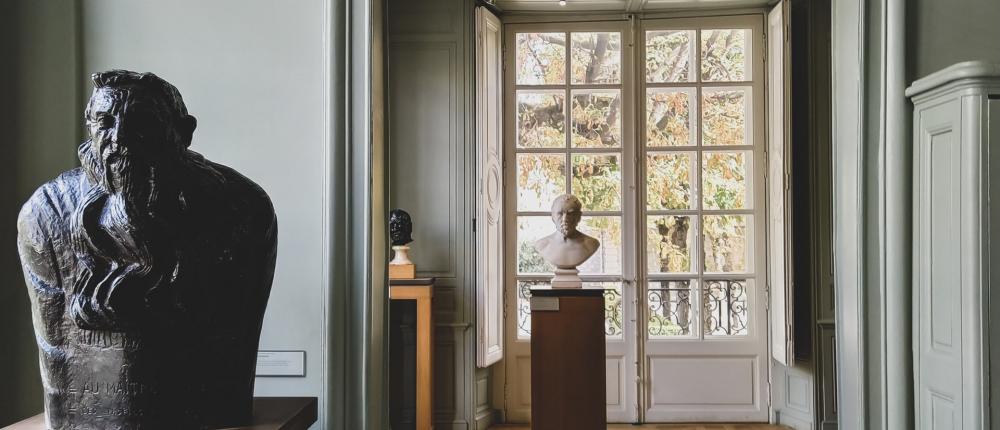 During your stay at the Hotel Alizé Grenelle, we recommend that you visit the following five museums, some of the most emblematic and interesting in the City of Light. All are within easy reach of the hotel.
Quai Branly Museum
Located by the Seine and close to the Eiffel Tower, the Musée Quai Branly-Jacques Chirac is dedicated to the indigenous art and cultures of Africa, America, Asia and Oceania. Until July 25th, 2021 it is hosting a major exhibition on the Olmec civilisation and the pre-Columbian cultures of the Gulf of Mexico.
Bourdelle Museum
Antoine Bourdelle was one of the greatest French sculptors of the late 19th and early 20th centuries. Since 1949, the Musée Bourdelle has been housed in the artist's former home, studio and gardens. Open from 10:00 to 18:00 every day except Mondays, it is one of the most peaceful museums in the capital.
Rodin Museum
The Thinker is perhaps the best known of Auguste Rodin's creations. The Musée Rodin holds this and many more masterpieces among its 6,800 sculptures. Don't miss the world's largest collection of works by the artist hailed as one of the founders of modern sculpture.
Postal Museum
An essential museum for philatelists, the Musée de la Poste on the Boulevard de Vaugirard offers its visitors the opportunity to explore the postal history of France and understand how the system has evolved over time. The ideal destination for a family outing. Post office scales dating from 1900, Minitel terminals, stamp presses and rare and fascinating stamps are among the unusual pieces in the museum's collections.
Wine Museum
There are several of these in France, but the Musée du Vin of Paris is located at 5, Rue des Eaux. Nearly 2,000 artefacts await you in this museum dedicated to wine and winemaking. Even the location of the museum is unusual: it's housed in an old limestone quarry. Unmissable for wine enthusiasts and the curious alike.
******
More information:
- Musée du Quai Branly
- Musée Bourdelle
- Musée Rodin
- Musée de la Poste
- Musée du Vin
---
Hotel Alizé Grenelle, a 3-star hotel in the heart of Paris located near the Eiffel Tower