A lively spring in the 15th arrondissement
Posted in Paris le 1 April 2023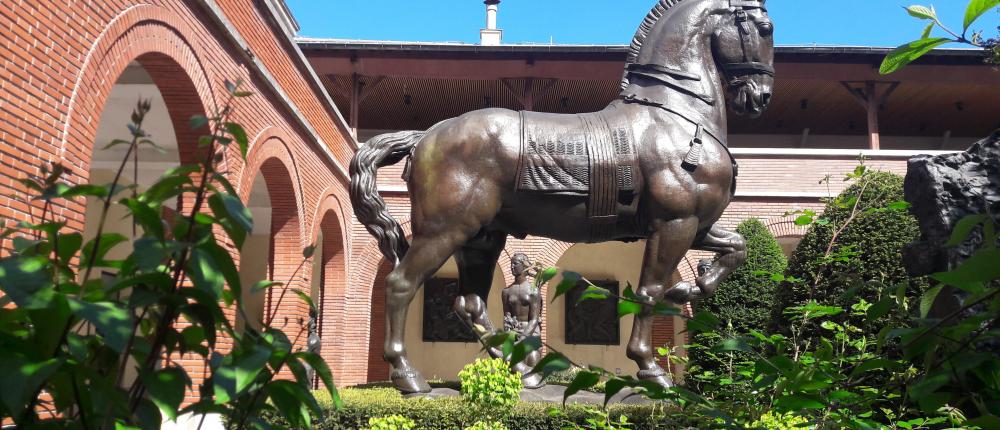 There is always something going on in the 15th arrondissement. During your stay at the Hotel Alizé Grenelle, you will be ideally located for visiting the heart of Paris, strolling at the foot of the Eiffel Tower, and enjoying the Paris Fair and the Bourdelle Museum. If you're not familiar with the latter two, read on and we'll tell you what you need to know…
A major retail event: the Foire de Paris
There's nearly a thousand reasons to go to the Foire de Paris (Paris Fair). You can discover new fashion trends, equip yourself for your hobbies, meet artisans and specialists for your home projects, reinvent your decor, tantalise your taste buds and much more. From April 27th to May 8th, the Paris Expo Porte de Versailles exhibition centre is hosting nearly a thousand exhibitors in the fields of fashion, home, leisure, gastronomy, etc. Remember to book your tickets quickly and plan your visit!
A lesser-known museum: the Musée Bourdelle
Occupying the former studio and gardens of Antoine Bourdelle, the Musée Bourdelle offers a fascinating immersion in the life and work of the French sculptor as well as a look at the creative and inspiring Montparnasse scene of the first half of the 20th century. Currently, the museum is also offering a fascinating retrospective dedicated to the contemporary artist Philippe Cognée. Centred on the famous Art Basel Catalogue, it questions, among other things, heritage in painting. The exhibition entitled The Painting After examines, in a dizzying array of works, how the creator is influenced by his predecessors and how he uses this inspiration...
The 15th arrondissement offers a wealth of striking contrasts. Hosting both the biggest international trade fairs in Paris and many peaceful parks and gardens, offering magnificent shopping opportunities as well as exciting cultural visits, it will not disappoint you. Why not book your break at the Hotel Alizé Grenelle today?
******
Foire de Paris (Paris Fair)
Musée Bourdelle
Photo: Andine
---
Hotel Alizé Grenelle, a 3-star hotel in the heart of Paris located near the Eiffel Tower