A sports-themed break in Paris
Posted in Paris le 5 February 2020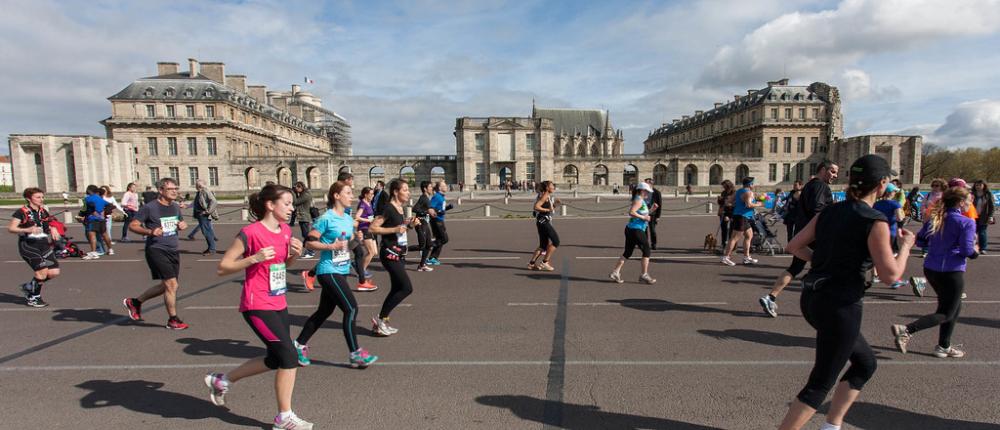 If you're considering a sports-themed break in the capital, you'll certainly be interested in such upcoming events as the World Body Fitness Show, the Paris Marathon and the French Open tennis tournament. The Hotel Alizé Grenelle, situated close to the Eiffel Tower, welcomes and invites you to enjoy these major sporting occasions.
World Body Fitness Show; come and test the latest innovations
From March 13th to 15th, the Porte de Versailles Exhibition Centre hosts the World Body Fitness Show, a huge trade fair dedicated to wellness and staying in shape. Some 16,000 m² of exhibition space and 130 exhibitors await you. Come and check out the latest fitness equipment, smart accessories, sports clothing, latest nutrition trends and much more in the largest annual event of its kind in France.
Paris Marathon; combining sport and tourism
© Sebleouf - Wikimedia Commons
One of the world's most popular annual long-distance street running events, the traditional Paris marathon is scheduled for April 5th, 2020. To prepare yourself for the challenge, there's nothing like a serene and invigorating night at the Hotel Alizé Grenelle.
For the occasion, the hotel team has put together a special offer that includes a late check out and a 'breakfast of champions'. On the menu, in addition to the usual breakfast selection, are bananas, dried apricots, figs, almonds and raisins! After this, you'll be full of energy and ready to tackle the 42.195 kilometres of the route through the very heart of historic Paris...
The French Open; unmissable tennis action
One of the four Grand Slam tennis tournaments and the only one that takes place on clay, the French Open is one of the world's great sporting events, gathering the titans of the game for epic clashes at the Stade Roland Garros. Book your stay now between May 24th and June 7th to be sure you miss none of the action.
******
More information:
- Salon mondial Body Fitness
- Marathon de Paris
- Roland Garros
Main photo credit: © Tudre - Flickr
---
Hotel Alizé Grenelle, a 3-star hotel in the heart of Paris located near the Eiffel Tower