A summer in the 15th arrondissement of Paris
Posted in Paris le 1 June 2023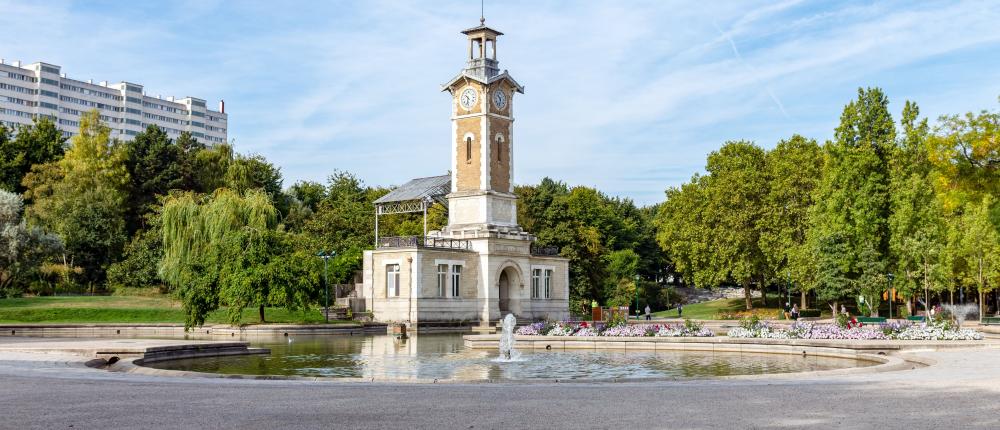 As soon as the fine weather arrives, the pace of Parisian life changes, becomes softer, slower, more open to others and to the outside world. Here are some ideas for discovering the capital's summer art de vivre during your break at the Hotel Alizé Grenelle...
Going green
When the temperature rises, nothing beats savouring cool moments of relaxation in the parks of Paris. The 15tharrondissement has many public green spaces, including two that are particularly appreciated by the inhabitants of the district. First, head to the quays of the Seine and the Parc André-Citroën. With its contemporary design, huge greenhouses, water games giving you the chance to cool off, and extensive lawns, this park is ideal for a bucolic break. Or perhaps you prefer a romantic ambiance, gravelled paths and flower beds? If so, you'll love the Parc Georges Brassens!
Take to the heights
Want a different perspective on the 15th arrondissement? There are two ways to escape into the sky above the district. At the Parc André-Citroën, you climb aboard the tethered Generali balloon to rise above Paris and get a bird's eye view of the Seine and its city. Or you can reach the 56th floor of the Montparnasse Tower by elevator. From the panoramic terrace, all of Paris is at your feet. With its beautiful promenade, it offers unique views of the city, including the best view of the Eiffel Tower! At the rooftop bar, you can enjoy a refreshing drink or sip a glass of champagne with your loved one at sunset...
With the coming of summer, Paris offers wonderful surprises for you to discover during your stay at the Hotel Alizé Grenelle. And if your Parisian break coincides with Bastille Day, don't miss the famous Firefighters' Ball on July 14th! It will be held in the barracks of the 15th arrondissement, a five-minute walk from the hotel.
******
Parc André-Citroën
Parc Georges Brassens
Rooftop Bar Montparnasse Tower
Photo: UlyssePixel
---
Hotel Alizé Grenelle, a 3-star hotel in the heart of Paris located near the Eiffel Tower