Discover the neighbourhood Christmas markets
Posted in Paris le 1 December 2022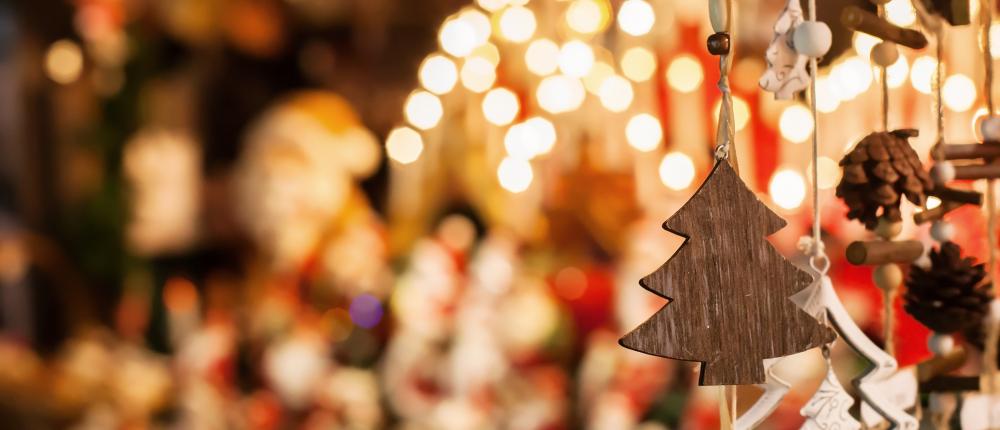 During the holiday season, Paris becomes a whirlwind of entertainment and lights. From the Christmas illuminations of the avenues and squares to the animated display windows of the Grands Magasins department stores, everything contributes to the creation of a magical ambiance. During your walks, you can also check out the various Christmas markets that flourish throughout the city. Here are the favourites of the Hotel Alizé Grenelle team in our neighbourhood…
The magic of traditional Christmas markets
First, head to the forecourt of the Mairie (administrative centre) of the 15th arrondissement, a fifteen-minute stroll from the Hôtel Alizé Grenelle. Family-friendly and welcoming, this Christmas market brings together around twenty chalets and stalls where you can browse for Christmas decorations, craft gift ideas and delicious delicacies of all kinds. Many activities are on hand for the little ones, including Christmas carols, pony rides and even a ride on Santa's sleigh... Tradition and a good-natured ambiance can also be found at the Marché de Noël Alésia-Leclerc, a Christmas market which for its first edition is focussing on craft creations and features natural decor made from pine branches...
Christmas markets for a festive foodie feast
Christmas is also about good food and drink. Whether you want to warm up with a waffle and hot chocolate or do some food shopping to supply your Christmas table, go to the Marché de Noël de la Tour Eiffel. In the superb setting of the Champs de Mars, beneath the towering splendour of the Iron Lady, you can stroll the aisles between wooden chalets piled high with the best regional specialties. Finally, in front of the Saint-Germain-des-Prés Church, the Village de Noël offers choice foodstuffs, including oysters, chocolate, caviar, champagne and much more.
Within easy reach of the Hotel Alizé Grenelle, Christmas markets invite you to complete your Christmas shopping or simply stroll, browse and indulge yourself!
******
More informations about the Christmas markets here
Photo: Song_about_summer
---
Hotel Alizé Grenelle, a 3-star hotel in the heart of Paris located near the Eiffel Tower