Events on the Left Bank this autumn
Posted in Paris le 1 October 2022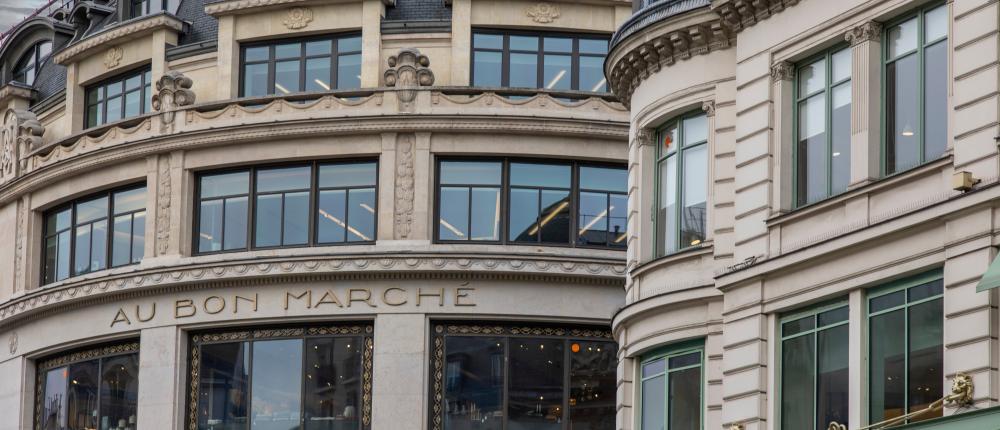 From the futuristic buildings by the Seine to the bucolic Parc Georges Brassens, from the bustling Montparnasse to the Centre Commercial Beaugrenelle, the capital's newest shopping centre, the Left Bank and more particularly the 15tharrondissement offer plenty of charm and surprises. Read on as the Hôtel Alizé Grenelle team shares its autumn favourites…
The immersive experience that is Au Bonheur des Dames
Let's start with a unique experience currently being offered by Le Bon Marché, the historic department store that inspired the Emile Zola novel Au Bonheur des Dames (The Ladies' Paradise). From September 2nd until December 30th, when the store closes for the evening, a remarkable transformation takes place, and you can play a role in it. An entire floor of Le Bon Marché takes you back to the time of Zola and draws you into a story in which you participate along with the professional actors performing the play. A unique, unreal, magical experience!
Exhibition and relaxation
Continue your Left Bank adventure by going to the Maison de la Culture du Japon, the capital's Japanese culture space, which is offering a fascinating exhibition this autumn entitled A Japanese Bestiary: Living with Animals in Edo-Tokyo (18th-19th centuries). Through a series of exceptional works, you will discover both the aesthetics of modern Japanese art as well as the relationship with animals in a society where the urban is ever encroaching. Finally, end your day in an unusual place created by the Pedzouille team: the Cracra. An invigorating mash-up of uninhibited speakeasy, discotheque and local cocktail bar, this friendly space, where kitsch is an essential part of the design, invites you to enjoy a totally offbeat evening.
During your stay at the Hotel Alizé Grenelle, discover the richness and diversity of the Left Bank. Culture, exhibitions, immersive theatre, outings… You'll find no shortage of unusual and exciting places to visit.
******
Photo : laurencesoulez
---
Hotel Alizé Grenelle, a 3-star hotel in the heart of Paris located near the Eiffel Tower