Go on a treasure hunt in the heart of Paris!
Posted in Paris le 15 March 2021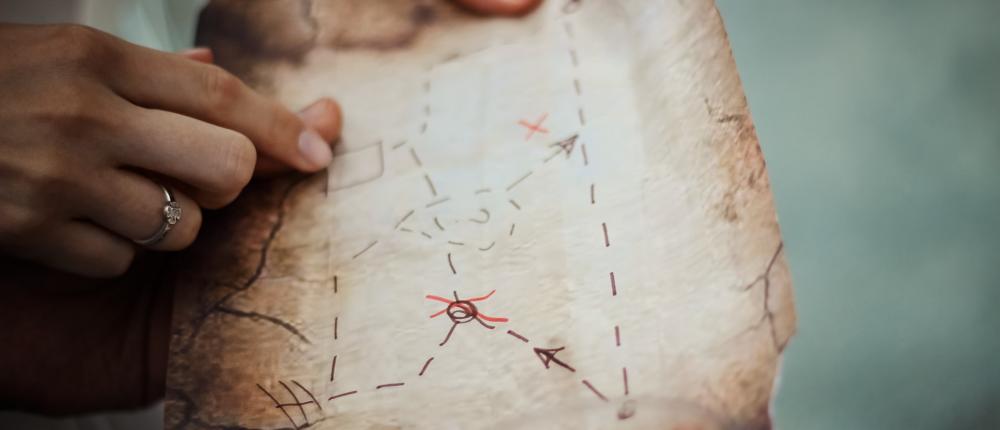 Tired of the usual kind of guided tours? Your Hotel Alizé Grenelle suggests you try a new way of discovering Paris, its history, its architecture, and its multitude of fascinating stories. Here are three providers who've won us over with their smart and fun treasure hunts. Head out on an adventure through the streets of Paris!
Treasure hunts for all tastes and preferences...
When you're visiting Paris with friends, family, or colleagues, don't miss the opportunity to participate in one of the treasure hunts offered by Qui Veut Pister?, Paris Ma Belle or Un Trésor à Paris. Whether you live in Paris or are visiting for a weekend, these entertaining activities offer an original way to discover a neighbourhood and its places of interest. On the day, you simply turn up with your own team or join other participants. You receive all the necessary documents and equipment and then face the other teams for a treasure hunt that lasts for two to three hours on average. Some are for children only. Of course, you can also book your own private treasure hunt.
Discovering the monuments and districts of Paris
In addition to the fun-filled challenge it presents, a treasure hunt is a great way to learn more about the places you pass through. Qui Veut Pister? takes you into the midst of mystery to discover Montmartre and the Marais with stories of ghosts and amnesia. Paris Ma Belle reaches into history to lead you on the trail of the Templars, meet the swinging hipster zazous of mid-20th century Saint-Germain-des-Prés, or enter the lair of the brigands of the Cour des Miracles... Finally, Un Trésor à Paris offers a different perspective on emblematic Parisian locations such as the Montparnasse and Lyon railway stations and the Parc de la Villette...
The Hotel Alizé Grenelle team has been won over by this fun and original way of immersing yourself in the history of Paris. Why not take up the challenge and have an unforgettable adventure, too?
******
More information:
- Qui veut pister ?
- Paris ma belle
- Un Trésor à Paris
---
Hotel Alizé Grenelle, a 3-star hotel in the heart of Paris located near the Eiffel Tower