Green spaces of the 15th arrondissement
Posted in Paris le 2 May 2022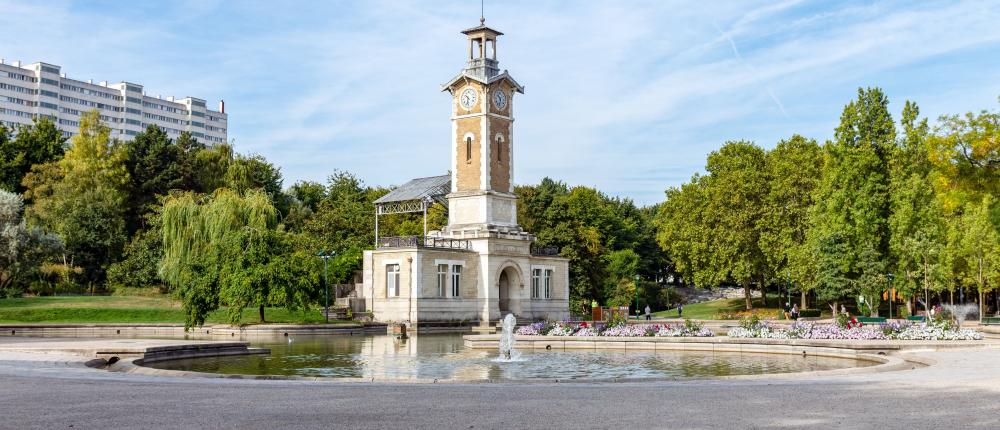 Located between the Seine and the Boulevard Périphérique, a modern business district and bustling Montparnasse, the 15th arrondissement offers an aspect of Paris that is full of character. It also offers you relaxing breaks away from the hustle and bustle. Read on as your Hotel Alizé Grenelle team invites you to discover two very special parks…
A glimpse of Paris past: the Parc Georges Brassens
Installed on a site where there were once vineyards, then market gardens and, most recently, the slaughterhouses of Vaugirard, the Parc Georges Brassens is a delightful green space in the heart of the city. Designed around a large central pond, the park occupies the tree-dotted slope of a hill. The Clos des Morillons cultivates its vines there, the apiary presents an opportunity for people of all ages to discover the life of bees, while the garden of aromatic plants offers an intense sensory experience. A bandstand, climbing wall, picnic tables, games and puppet theatres complete the tranquil picture.
Looking to the future: the Parc André Citroën
At the other end of the district is the Parc André Citroën, which occupies the former site of a car manufacturing plant. Ideally located on the banks of the Seine, it offers a magnificent perspective towards the river. Opened in 1992, its contemporary inspiration shows in its vast lawns, huge fully glazed greenhouses and water mirrors. There's also the tethered Generali hot air balloon, which will take you a hundred metres above the ground so you can contemplate Paris at your feet.
The 15th arrondissement is a district full of contrasts, where the intensity of shopping sprees and vibrant nightlife alternates with the peaceful and relaxing ambiance of places such as the André Citroën and Georges Brassens parks. These keep alive the memory of this district's industrial past, creating a link between then and now. Don't miss them!
******
Photo : UlyssePixel
---
Hotel Alizé Grenelle, a 3-star hotel in the heart of Paris located near the Eiffel Tower