Heritage Days in the 15th arrondissement
Posted in Paris le 1 August 2022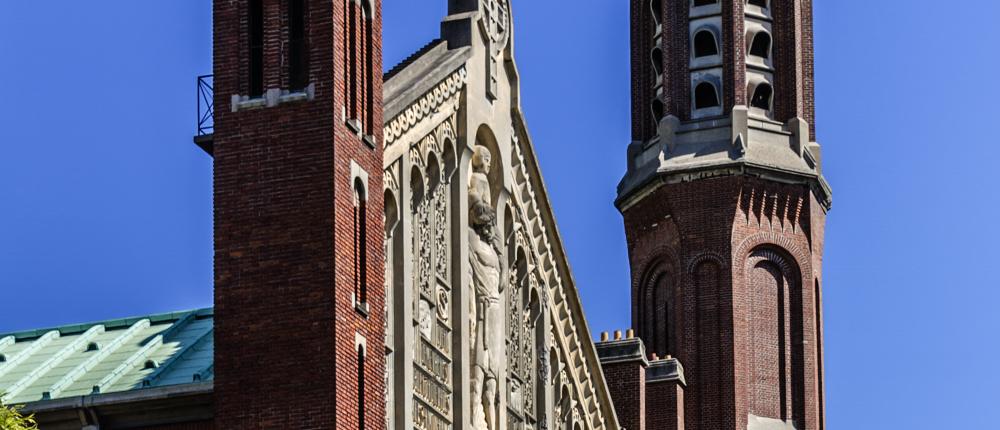 Every year, millions of us pass through the doors of monuments and places usually closed to the public during the Journées du Patrimoine (Heritage Days), which this year take place on September 17th and 18th. Take advantage of your stay at the Hotel Alizé Grenelle to discover the treasures of our district, here in the heart of the 15th arrondissement.
The atelier of Louis Barillet: an amazing place
A twenty-minute walk from the Hotel Alizé Grenelle, you can take advantage of Heritage Days and discover the workshop of the master glassmaker and mosaicist Louis Barillet. Relatively unknown, this building sprang from the genius of the architect Robert Mallet-Stevens, to whom we owe, among other striking creations, the Villa Cavrois near Lille and the Villa Noailles near Toulon. With this workshop, built in 1932, he announced his total art manifesto, an approach in which light is at the centre of everything. Monumental stained-glass windows, exquisite mosaics, elegant spaces; it's a fascinating place!
A beautiful walk through the heart of the 15th arrondissement
Heritage Days are an opportunity to rediscover buildings that are not usually accessible to the public. A great example is the Church of Saint-Christophe de Javel, built between 1926 and 1930 from prefabricated concrete elements. It houses many works by artists of the time such as Henri-Marcel Magne, Dominique Kaeppelin and Anne-Marie Colas. Take a look inside the building at 20 Avenue Lowendal, too. In the lobby is a little-seen painting by Guillaume Bottazzi. Finally, register to take advantage of the 100 seats offered by the Cirque Bormann for its new show, A Journey Through Time.
On September 17th and 18th, the 39th edition of Heritage Days will take place under the theme Sustainable Heritage. During your stay at the Hotel Alizé Grenelle, take the opportunity to discover the lesser-known history of the 15tharrondissement, a district popular with artists, where architecture is constantly evolving.
******
Photo : dbrnjhrj
---
Hotel Alizé Grenelle, a 3-star hotel in the heart of Paris located near the Eiffel Tower