In the shelter of the covered passages
Posted in Paris le 5 December 2021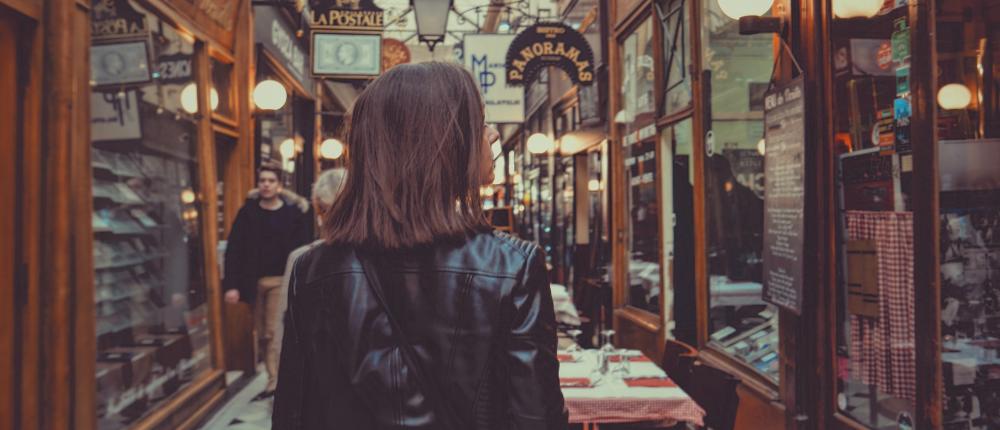 Winter is upon us and walks in Paris can be disrupted by the chill and occasional rain. That's why your Hotel Alizé Grenelle team invites you to discover a little-known side of Paris: the city's covered passages. Scattered throughout the city, these wonderful old glass-roofed arcades each have a distinct history and character. Here are some of our favourites ...
Covered passages and shopping
The covered passages are in a way the ancestors of today's shopping centres and they offer a very pleasant option for a shopping spree. Check out, for example, the Passage Verdeau near the grands boulevards, which shelters under its arched glass roof an eclectic selection of antique dealers and shops selling old books, postcards, art, collectable cameras and more. Or immerse yourself in the world of luxury in the very chic Galerie de la Madeleine before completely changing the mood with a visit to the cosmopolitan Passage Brady. And children will love the toy stores in the Passage des Princes ...
For architecture and history enthusiasts
You can also embark on an exploration of the covered passages to view the beauty of their architecture. Start with the Galerie Vivienne, a stone's throw from the Palais Royal. With its sumptuous glass roof, refined floor mosaics, elegant shop windows framed with woodwork and stone scrolls, it is considered the quintessential Parisian covered passage. Elsewhere, the more intimate Passage des Panoramas is regarded as the oldest in Paris and the arcade's decor and its vintage shops are beautifully preserved. Finally, don't miss the superb Galerie Colbert and its impressive rotunda illuminated by the light through the glass roof.
The Parisian covered passages can be the subject of themed guided tours or simply be discovered during a walk in the neighbourhood. Whatever your preference, your Hotel Alizé Grenelle team will help you to make the most of it!
******
---
Hotel Alizé Grenelle, a 3-star hotel in the heart of Paris located near the Eiffel Tower