Spanning the Seine; the bridges of Paris
Posted in Paris le 15 August 2021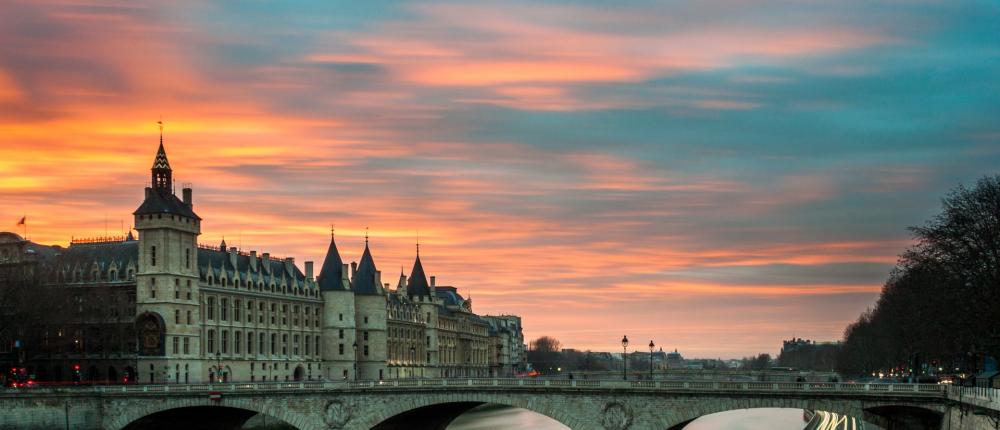 The sun is shining, and Paris awaits you. As an alternative to visiting a museum or going shopping, your Hotel Alizé Grenelle team invites you to get a different perspective on the city by discovering its bridges. Ornate or graceful, revolutionary or historical, they all have an identity, a story, a characteristic that anchors them in the great history of Paris.
Art and history: some essentials
Let's start at the beginning with the Pont Neuf, which, despite its name, is the oldest bridge in Paris. This venerable monument is late-medieval, being built during the Renaissance. At the time it was a departure from the traditional wooden bridges lined with houses and merchant stalls. With its graceful lines and sober decoration, it links the Right Bank to the Île de la Cité, the famous island in the Seine. Much closer to us is the Pont Alexandre III, famous for its splendour, gilded statues, candelabras, ornate lampposts and numerous decorative elements. It was the symbol of Paris during the Belle Époque and one of the highlights of the 1900 Universal Exhibition for which it was built.
Romantic and photogenic Paris
Bridges are inseparable from the image of Paris. We invite you to take a short walk to the Pont Mirabeau, under which "flows the Seine and our loves". Celebrated by Apollinaire in his poem La Pont Mirabeau, this bridge's metallic structure is a testament to the technical prowess of the end of the 19th century. You will certainly recognise the unique silhouette of the Pont de Bir-Hakeim. With its steel and stone construction and its two levels, one for motor vehicles and pedestrians and the other holding a viaduct through which passes Line 6 of the Metro, it has appeared in many films and advertisements. Finally, for lovers, a stroll along the Pont des Arts footbridge is quite simply essential ...

A total of 37 bridges span the Seine and each has its own history. Discover them during a walk or include them in a thematic itinerary during your stay at the Hotel Alizé Grenelle.
******
---
Hotel Alizé Grenelle, a 3-star hotel in the heart of Paris located near the Eiffel Tower