Strolls, culture and discoveries with outdoor exhibitions
Posted in Paris le 20 May 2021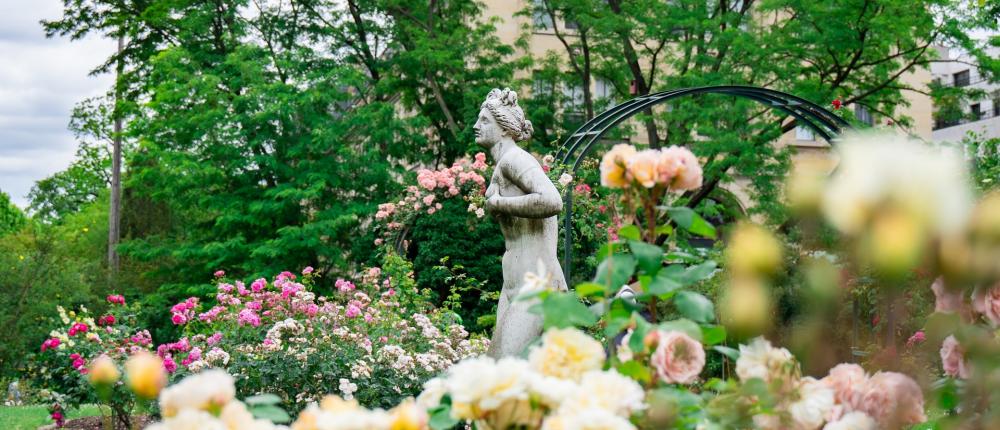 At long last, some good news! Following on from the reopening of cafes and restaurants, you can soon visit places of culture, too! Your dreams of exploring the Louvre, the Orsay Museum or the Grévin Museum will come true. But for now, why not take advantage of the sunshine to discover various open-air exhibitions? Your Hotel Alizé Grenelle team reveals their favourites...
The Jardin des Plantes offers open air exhibitions
With its menagerie and Grand Gallery of Evolution as well as its botanical garden, the Jardin des Plantes offers a great way to enjoy the wonders of nature in Paris. The main botanical garden in France is currently hosting two outdoor exhibitions within its verdant surroundings. Head there to meet the magnificent bears and gorillas of the master of contemporary animal sculpture, Michel Bassompierre. The exhibition of the artist's monumental sculptures entitled Fragiles Colosses demonstrates just how endangered these superb species are. The second exhibition, in partnership with the Parisianer artistic collective, traces centuries of scientific progress in illustration.
Art in all its forms
This spring in Paris you can also discover new artistic talent via the 100% EXPO in the Parc de la Villette, which brings together the works of young artists from eight design and art schools. Then it's off to the Extatiques exhibition at La Défense, where the towers, the esplanade and the interplay of perspectives offer the ideal setting for surprising, colourful and vibrant works of art... Finally, before returning to the Hotel Alizé Grenelle, don't forget to walk down the Champs-Élysées to meet Le Chat. The obese feline creation of the brilliant comic strip artist Philippe Geluck is portrayed in a series of hilarious bronze sculptures.
All of Paris awaits you when you step out of the Hotel Alizé Grenelle. Our teams can't wait to recommend all their favourites as cultural activity finally resumes. Contact us today!
******
---
Hotel Alizé Grenelle, a 3-star hotel in the heart of Paris located near the Eiffel Tower