Sunny days are here again!
Posted in Paris le 4 April 2022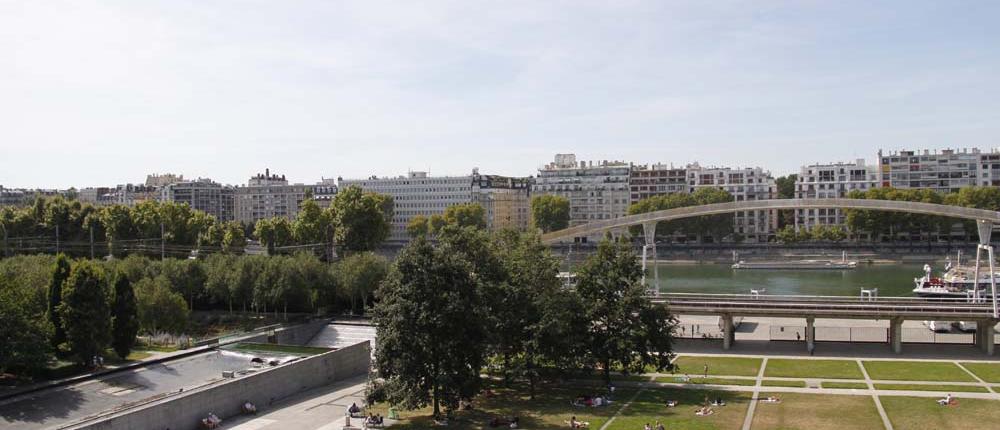 Even if there's a multitude of things to do in Paris during the winter, nothing beats a spring visit to the City of Light. The parks and gardens are blooming, the days are growing longer, and the capital offers many opportunities for walks and discoveries. Here are the ones recommended by your Hotel Alizé Grenelle team.
Classic or unusual walks
From April, the temperature rises and it's good to spend time outside in the sunshine. The spring weather provides the perfect opportunity to explore delightful corners of Paris, whether famous or lesser known. Why not start with the gardens? Those of Luxembourg and the Tuileries, with their statues and meticulously maintained flowerbeds, retain all the majesty of the classic French gardens. You can also discover the magnificent perspectives, themed areas and numerous relaxation facilities of the Parc André-Citroën. Just a few minutes from your hotel, it's one of the capital's newest green spaces. Finally, for an unusual experience, take a stroll along the Petite Ceinture, an abandoned railway line reclaimed by nature...
The pleasure of Parisian terraces
What would Paris be without its bars and vibrant gastronomic scene? Spring is an open invitation to enjoy the terraces of cafes and restaurants. For an experience with a difference, visit the tearoom in the gardens of the Grand Mosque of Paris or savour the romantic atmosphere of the Musée de la Vie Romantique tearoom. Or, to get a higher perspective on the city, check out the trendy rooftop terraces of Parisian department stores such as Printemps Haussmann and Galeries Lafayette. Finally, don't forget that there is a bistro on every street corner in Paris, so you're sure to find one that you'll love!
With the mild weather returning, you can schedule some beautiful walks in Paris. Monuments, grand boulevards, little-known neighbourhoods, gardens and parks await you. Your Hotel Alizé Grenelle team will happily recommend their favourites.
******
Photo : Atlantis
---
Hotel Alizé Grenelle, a 3-star hotel in the heart of Paris located near the Eiffel Tower