The 15th arrondissement: a gourmet district
Posted in Paris le 1 June 2022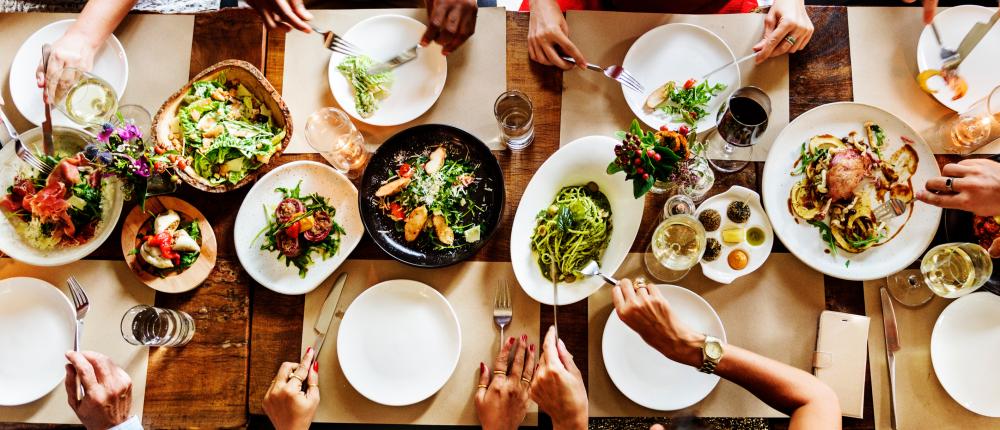 Regarded as a very pleasant neighbourhood in which to live, the 15th arrondissement also has its share of surprises in store for you. Family friendly, with its park, lively quays and huge shopping centre with contemporary architecture, this district has an allure for more and more people, as you'll see during your stay at the Hotel Alizé Grenelle. And there's no shortage of great places where you can go to eat...
Snacks at any time
At brunch time, two addresses are essential. La Panade is a boulangerie pâtisserie that offers original creations. At the helm is Merouan Bounekraf, a former candidate on the Top Chef show who delights as much with his humour as with his creations. At Café Foufou, you will savour a relaxed ambiance and fresh produce. Or you might prefer to head for Ladurée Beaugrenelle, where you'll find the magnificent selection of macarons that have established this brand's enviable reputation worldwide. Finally, check out Scoop Me a Cookie, a shop dedicated solely to this most irresistible of indulgences.
For lunch and dinner
The 15th arrondissement boasts restaurants for all tastes. Rediscover the spirit of tradition at Le Blavet, where you can enjoy delicious traditional cuisine in a tasteful setting. At the Café de Beaugrenelle you will find the decor and typical dishes of the true Parisian brasserie. Then there's the Ardoise du XV, where locals like to meet up with their families to feast on the emblematic dishes of French gastronomy. Offering a bistro sprit and considerable gastronomic appeal, L'Epopée restates the French art de vivre, while the restaurant Stéphane Martin focuses on foie gras in its beguiling menu.
Whatever your preferences and appetite, you will find a gourmet address to suit you in the 15th arrondissement just a few steps from your Hotel Alizé Grenelle. Discover this delightful neighbourhood full of surprises!
******
Photo : Rawpixel.com
---
Hotel Alizé Grenelle, a 3-star hotel in the heart of Paris located near the Eiffel Tower