The fun and wonder of a family stay in Paris
Posted in Paris le 1 March 2020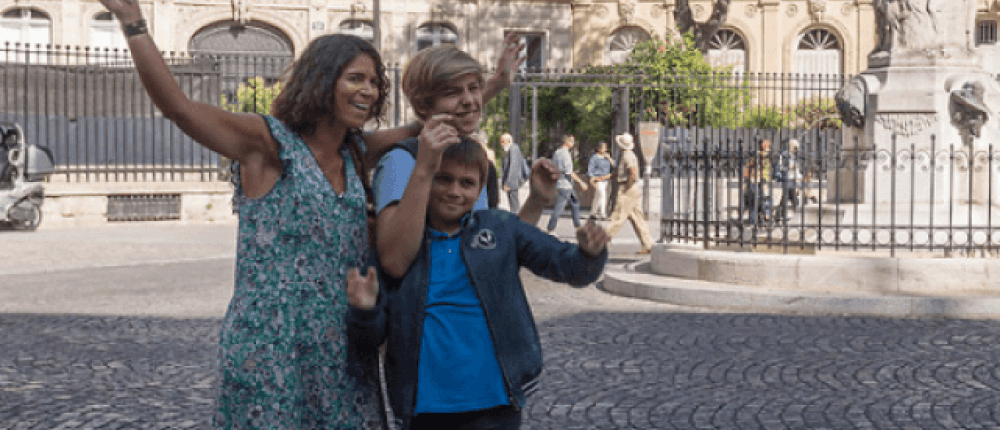 Although holidays in the mountains or at the beach make parents and children happy, the same goes for breaks in big cities offering thousands of activities. A family stay in Paris is an opportunity to visit centuries-old monuments and amazing museums, but also to have fun at all kinds of popular attractions. Treat yourself to a beautiful getaway at the Hotel Alizé Grenelle to fully enjoy the capital.
Learn while having fun during your family break in Paris
Cité des Sciences © Paris Tourist Office - Photographe Marc Bertrand
Do you have a budding genius at home? Head to Europe's largest science museum, the City of Sciences and Industry in the Parc de la Villette or the Museum of Arts and Crafts, two Parisian locations dedicated to the great inventions that have marked the history of humankind.
If you're planning an outing on the Champs-Elysées, consider the Palais de la Découverte (Palace of Discovery), a science museum which regularly presents exciting exhibitions for the whole family.
Some art museums are also ideal for visits with children. Your little ones will certainly love riding the escalators at the Centre Pompidou to admire the magnificent view over Paris or having a delightful shudder at the Egyptian mummies in the Louvre.
Laughs and chills in Paris
Musée Grévin © Paris Tourist Office Photographe Daniel Thierry
Can you tell true from false? Take the test by going to the Museum of Illusions, where you'll be amazed by how the eye can be deceived, or the Grévin Museum, renowned for its many wax replicas of celebrities and figures from history.
Introduce your children to the beauty of the aquatic world at the Paris Aquarium, where they can encounter nearly forty sharks as well as many more denizens of the deep.
To end the day in style, surprise them with a visit to the Foire du Trône, a traditional funfair with some dizzying roller coaster rides.
******
More information:
- Cité des Sciences
- Musée des Arts et Métiers
- Palais de la Découverte
- Centre Pompidou
- Musée du Louvre
- Musée de l'Illusion
- Musée Grévin
- Aquarium de Paris
- Foire du Trône
Main photo credit: © Paris Tourist Office - Photographe © Amélie Laurin
---
Hotel Alizé Grenelle, a 3-star hotel in the heart of Paris located near the Eiffel Tower