Winter in Paris: discover our city's most beautiful walks
Posted in Paris le 20 February 2021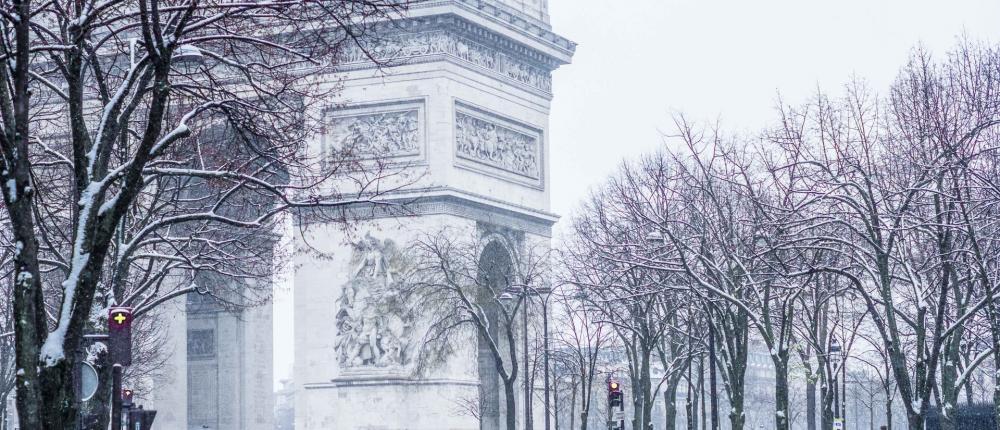 Although its museums and entertainment venues are still closed, Paris has lost none of its charm and much can be enjoyed by taking a walk that reveals a wealth of surprises and enchantment. Read on as your Hotel Alizé Grenelle team shares with you their favourite itineraries ...
Notre Dame de Paris
Squares and gardens that are magical in winter
With their gravelled paths lined with statues, romantic ponds, and beautiful open perspectives stretching from groves across vast lawns, the parks and gardens of Paris each have their own personality and distinctive charms. Take advantage of this quieter period to (re) discover the Tuileries and Luxembourg Gardens or the Parc Montsouris. Stroll along the sweeping esplanades of the Invalides and Trocadéro before admiring the Louvre Pyramid in the legendary Cour Carrée. Finally, why not explore a discreet and little-known spot; the Square du Vert-Galant at the tip of the Ile de Cité?
Parc Monceau
A warming break in the middle of winter ...
During your stroll, the chances are you'll want to spend a little time out of winter's chill embrace. So why not explore the famous covered passages of Paris? From the very elegant Galerie Vivienne and Galerie Colbert, with their fine mosaics and refined window displays, to the exotic Passage Brady, a little piece of the Orient in the heart of Paris, via the lively Passage Jouffroy on the Boulevard de Montmartre, these picturesque old shopping arcades are numerous and intriguingly varied. You could also take a little time out to visit the huge greenhouses of the Parc André Citroën, the most recent and most innovative of the Parisian green spaces.
Take the time to wander, admire the views and the small architectural details. Go from an ultra-contemporary ambiance to the bucolic vibe of a park well away from traffic. These are the kinds of beguiling contrasts that Paris offers. Your Hotel Alizé Grenelle team also recommends taking the time to watch the workers who are currently repainting the Eiffel Tower. It's a rare and astonishing spectacle!
Tour Eiffel
******
---
Hotel Alizé Grenelle, a 3-star hotel in the heart of Paris located near the Eiffel Tower