Your Valentine's Day in Paris
Posted in Paris le 12 January 2022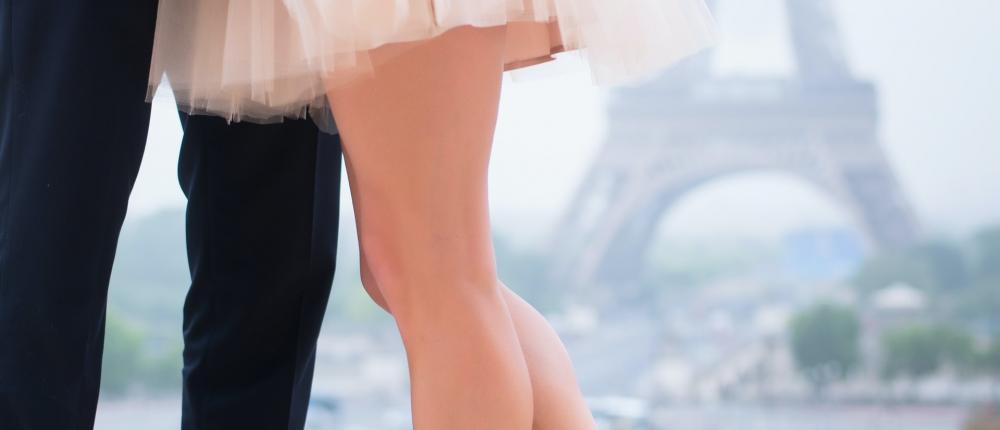 Paris undoubtedly remains the city of lovers. What better destination is there in which to celebrate Valentine's Day? Romantic walks, cultural visits together, tasting pâtisseries, everything contributes to putting together a dream Valentine's Day itinerary. Here are some of the most romantic ideas from your Hotel Alizé Grenelle team.
Let yourself be carried away ... on a tour!
Many excursions are available to help make your Valentine's Day a memorable occasion. Some take you to the most romantic districts around the Seine, to Saint Germain des Prés or even to Montmartre. Others invite you to climb aboard a classic 2CV for an original tour, enhanced with champagne. Virtual tours take you to meet famous Parisian couples as well as learn about erotic Paris and secret lovers ... You can also experience romantic moments atop the Eiffel Tower, be taken high above Paris by the tethered balloon of the Parc André Citroën, glide on a private boat along the Seine or ride in a motorcycle sidecar ...
Gourmet Paris
Valentine's Day is also a feast day, and you can take that literally! In addition to a glass of champagne to savour with your special one, you won't want to miss out on the creations of the greatest Parisian chefs pâtissiers! Each year, they compete in creativity and savoir-faire to design small masterpieces of taste and aesthetics. You can also book a prestigious dinner on a bateau-mouche river cruise boat, in a cabaret or simply in one of the bistros that have helped to establish the gastronomic reputation of Paris.
Whether you are dreaming of a typical Parisian Valentine's Day or looking for an original activity, Paris has so much to offer to help you celebrate your love. In the heart of winter, come and enjoy the romantic magic of the capital of love!
******
More information :
- Cruise for 2 on the Seine & Champagne
Photo : The Paris Photographer
---
Hotel Alizé Grenelle, a 3-star hotel in the heart of Paris located near the Eiffel Tower