Your winter in Paris…
Posted in Paris le 11 February 2022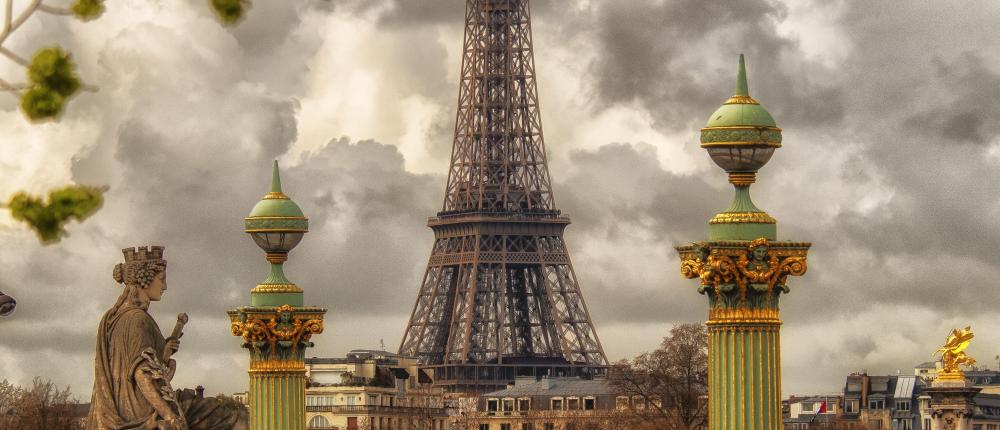 Planning a stay in Paris at the Hotel Alizé Grenelle is a good idea, whatever the season. There are always major exhibitions, cultural or sporting events to attend, monuments to rediscover, walks along the Seine and more to enjoy. Your hotel team is happy to share with you some of their ideas for a winter break in Paris…
Rediscover a classic
In winter, there are fewer tourists, making it the ideal time to reclaim the most visited monuments. So why not take advantage of this quieter period and climb the Eiffel Tower? Taking you 276 metres above the ground, this world-famous symbol of Paris commands an absolutely breathtaking view of the city. Vary the experience by choosing an ascent after sunset to admire the lights of Paris while enjoying a glass of champagne at the summit bar... The Iron Lady has many other attractions, including a glass floor, the Jules Verne Restaurant, Belle Epoque gardens, and a historical reconstruction of Gustave Eiffel's office complete with lifelike wax figures!
Walks and sporting events
Winter in Paris is not so cold that it discourages being outside. Take the time to discover, on the banks of the Seine close to the Hotel Alizé Grenelle, the beautiful Parc André Citroën. Then continue your walk along the quays to the Eiffel Tower. This will give you an opportunity to see the remarkable wooden-framed temporary Grand Palais events venue that has been installed on the Champ de Mars. Replacing the original Grand Palais while that great old building undergoes renovations, this eco-friendly structure will host the Saut Hermès from March 18th to 20th, 2022. Do not miss this prestigious international show jumping competition featuring the best riders and horses in the world.
There's a multitude of ways to enjoy Paris, even in the heart of winter. Your Hotel Alizé Grenelle team will share their recommendations with you. And, of course, you can always warm up between strolls in the delightful pâtisseries, tea rooms and bistros of Paris!
*****
Plus d'informations :
Photo : Frank Zienert
---
Hotel Alizé Grenelle, a 3-star hotel in the heart of Paris located near the Eiffel Tower